Curriculum intent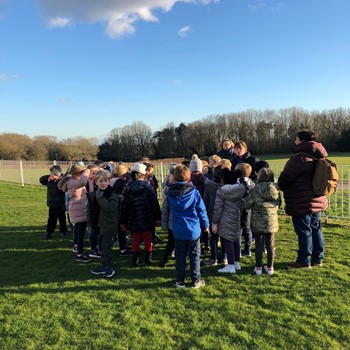 St James' is a large primary school in the centre of Tunbridge Wells, a Spa town in the South East of England with a commuter link to London. At St James' we have a small catchment area, however this holds a changing demographic and we benefit from a diverse mix of cultures and ethnicities. We aim to deliver a curriculum which is suited to the needs of all our learners here at St James'.  Tunbridge Wells hosts many secondary schools with different characteristics including, but not limited to, grammar and faith schools, and our pupils  transit between a number of these as they leave primary education. It is therefore our role to prepare our children for a variety of different education systems when they leave Key Stage 2.  
At St James' there is a high level of parental engagement and parents/carers take a great interest in their children's learning. Many of our children have opportunities to experience the world beyond Tunbridge Wells whether through real-life or digital connections. It is therefore important that we build on our pupils' individual experiences, teaching them to navigate the world safely and confidently whilst also recognizing that not all our pupils will have the same starting points.  
Learning at St James' includes an emphasis on learning behaviours such as independence and resilience as we work to prepare our children to become successful, lifelong learners.  
We aim to develop pupils who are world citizens by celebrating diversity and developing an understanding of the world and their place within it.  
Please see the other links for more information about our curriculum.